Private Parties at Boundary Ranch
Holiday Parties
Make your holiday gathering unforgettable amongst the glimmer of snow-capped peaks and aroma of home-cooked food. From intimate family gatherings to grand galas, our rustic lodges will inspire nostalgia and festive cheer. Consider starting the joviality early with a lunch event.
Celebrate this merry time of year with hearty country cuisine, a horse drawn sleigh ride, and a crackling fire.
For a real Wild West party, consider adding live entertainment, a line dancing lesson, dogsledding, or any number of our exciting Ranch activities.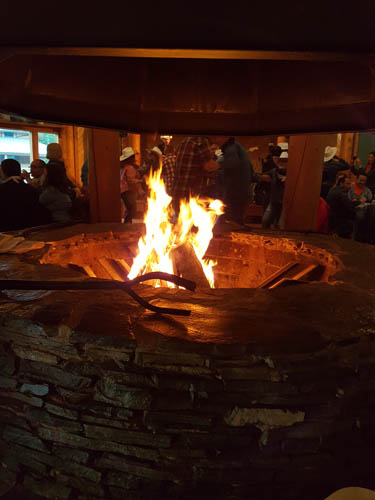 Birthday Parties
Celebrate your birthday in Western style! Located in the midst of the beautiful Kananaskis Valley, Boundary Ranch is an exceptional and captivating venue to commemorate any milestone.
Boundary Ranch offers western hospitality at its finest, and there is always an abundance to see and do. From captivating western-themed entertainment to dynamic and engaging programs, we are confident that we can offer you an authentic, inspiring, and memorable experience. Choose from our many activities to construct an itinerary that meets your unique needs and that will inspire your guests. Facilities include charming log and cedar lodges, a rustic restaurant, as well as patios and outdoor spaces. Our lunch and dinner menus have been developed to offer a tasty and traditional western BBQ experience, complete with cake and candles of course.
Round up your favourite posse and allow us to assist you in planning a knee-slapping good time party in the picturesque setting of the Kananaskis Valley in the Canadian Rockies. Please contact us for further information on our party packages.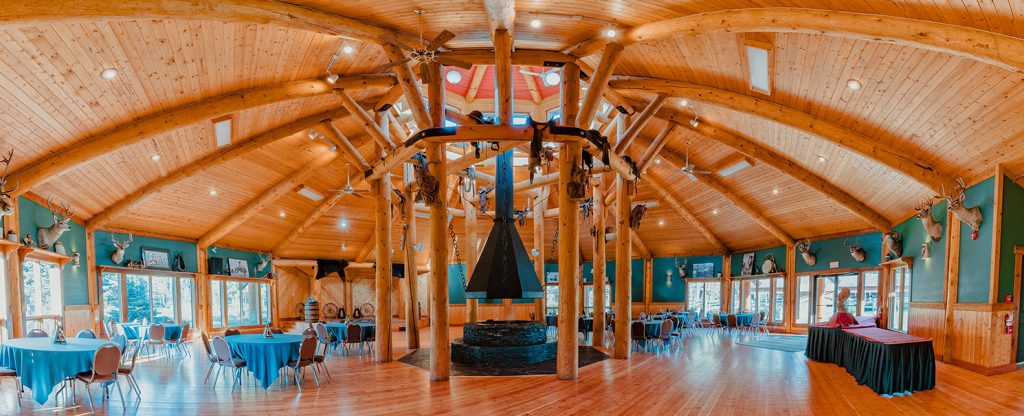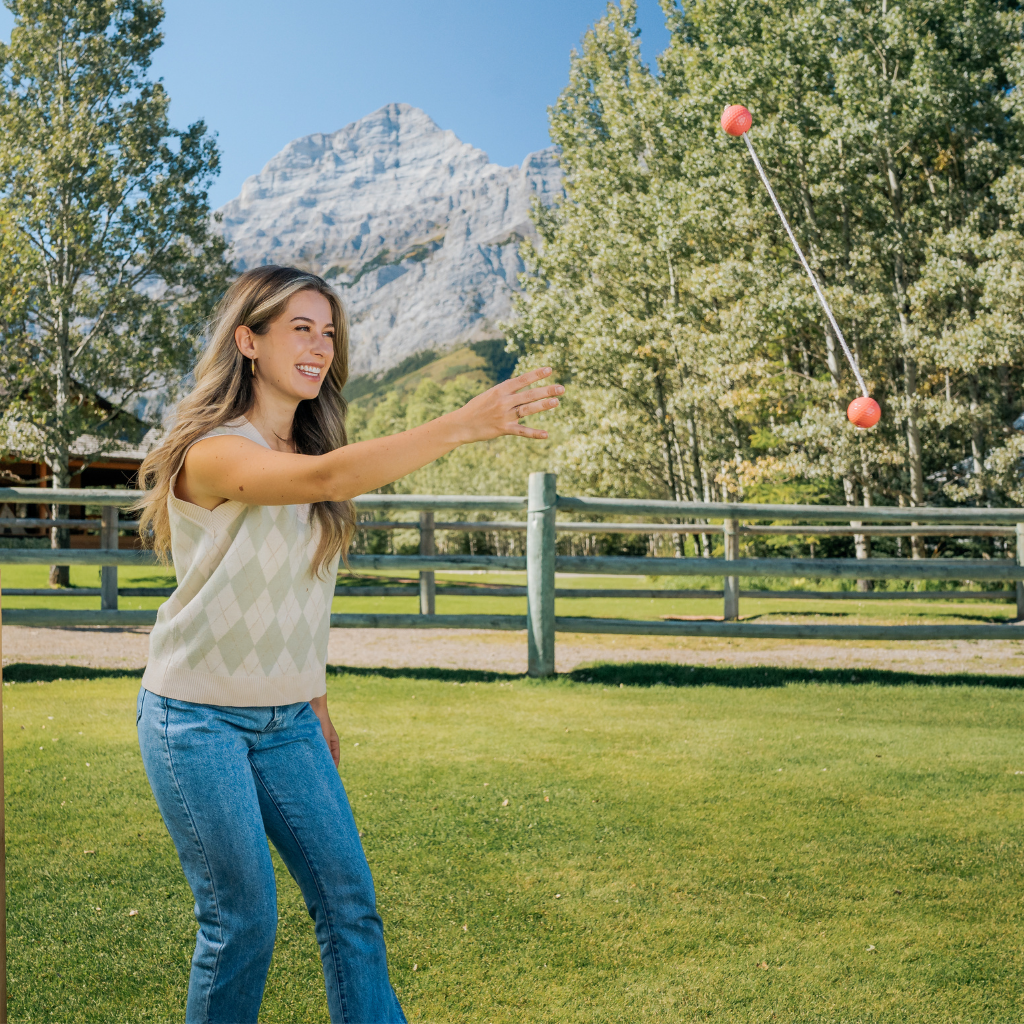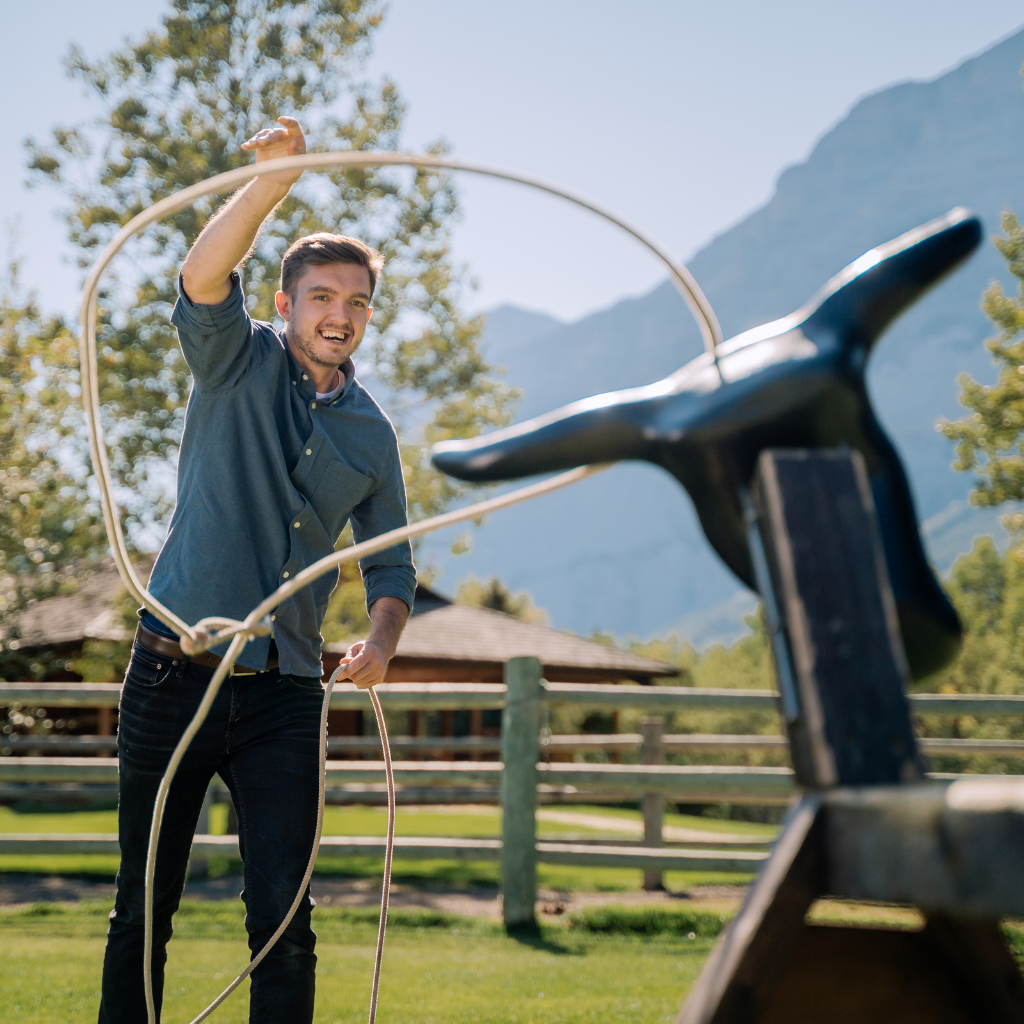 Jennifer
Hunter Valley, Australia
Great location, great food, very friendly staff. Will definitely recommend to family and friends.
The Nappers
Ontario
We had so much fun. My kids had never been on a horse before and they loved it. Thank you so much for such a good time.
The Greets
Belgium
Great trip, beautiful view, friendly people, nice horses. We enjoyed it here! Thank you.
Kelsey & Brian Atamanchuk
Beaumont, AB
We had tons of fun, great horses and great scenery.
Linda Hunter
England
Great ranch, Great food, Great people!
Thornton Family
Antler Lake, AB
Fantastic family experience. Thank you!!
Maggie
Queensland, Australia
A truly magical place!
Angela Hockley
Calgary, AB
This is a perfect way to spend a fall morning!
Daniel and Simonne Fraser
Blackstone, MA, USA
Loved this place so much!!
Foley Family
This is a perfect getaway from the city for a family day!
Sam Prior
Thanks to all at Boundary Ranch for a great holiday (vacation). We come from Montreal, Quebec not knowing what to expect and we had a real rocking holiday (vacation to you dudes).
Stephane Cote
Can't wait to go ride your beautiful horses again.
Brian Norg
What a wonderful experience! Did the 2 hr ride, was a great mix of level and tricky trail riding with great scenery. Loved the great steak lunch after the ride. Great job done by all!
Radu Luchian
Great beginner horseback riding experience. The horses are well behaved, the staff is friendly and accommodating, food's great. The trail, however, is mostly on forested paths, with only one clearing available to admire the wonderful mountain views; there's no freeriding available, even in the corrall; if you want to hear the running commentary from the trail leader, you need to be in the front 2-3 positions.
Arash Zarimani
This is a very easy to find ranch and it is very clean and well organized. We did a full day trip with our guide, Nick. The trail and the views were breath taking. We were able to see deers and also some grouse birds. I highly recommend this ranch to all people regardless of your riding experience.